Built in 1878 the Rogers Locomotives arrived in New Zealand the following year, from Paterson, New Jersey, USA.
Firstly they were used on the express service between Christchurch and Dunedin. Then they were operated on the Southland Region, principally on the Invercargill/Kingston and also the Waimea Lines. These lines linked at Elbow (later known as Lumsden). At Kingston the Locomotives were able to connect with the 'Earnslaw' for transfer of passengers and freight.

It was while working the Waimea Line that these locomotives gained a reputation for putting up some sleek times and acquired the name that has stood the test of time – 'Kingston Flyer. They had the ability to attain quite high speeds while still being capable of moving a respectable tonnage.

A straight passenger only service began in Nov 1902 between Gore & Kingston. Taking approx 3 and a 1/2 hours, stopping at all 18 stations, as needed.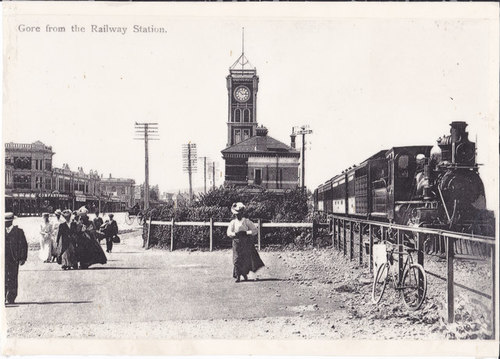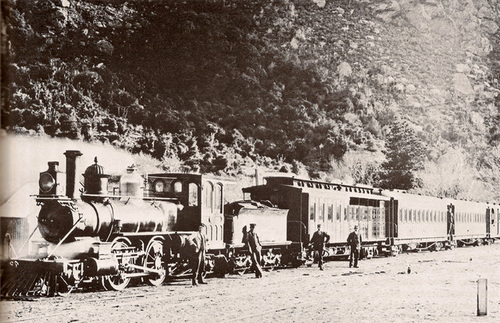 There K92 remained, until she was retrieved in 1985 by the Fiordland Vintage Machinery Club, led by Herbie Hall, Ted Roberts and the late Bill Fahey. In 1997 while in Dunedin, as part of the restoration process, they decided K92 should find a new home.

In 1998 the Waimea Plains Railway Trust was formed, to recreate a working heritage railway precinct on a portion of the original Waimea Plains Line. K92 moved to Gore for a couple of years while being stripped down and reworked to make her more authentic.
Since restoration she has spent time at Ferrymead in Christchurch, Plains Railway, Tinwald, Ashburton and Oamaru Steam before returning to celebrate her 130th birthday in Kingston in 2008.
Since 2009 K92 has been based in Mandeville, as other rolling stock and rail assets have been acquired to help us create the Heritage Rail Precinct.
As at March 2017 she has just undergone a boiler survey and has been recertified. During her trip home to Mandeville from Invercargill, she became a highlight of the Edendale Vintage Machinery Club Crank Up weekend late January 2018. Where an amazing number of people took the opportunity to climb into the Cab for a closer inspection and ask many questions of the Waimea Team Members present.
February 2018 K92 hosted her own Steam Festival at Mandeville, happily stunting along a section of track that has been approved for use.
October 2018 K92 had her first official Running Day taking passengers in the A294 Carriage on a section of line within the railyard area.
From October 2018 K92 has been in operation as part of Waimea Plains Summer Season (Oct to April), usually running 1 full weekend per month within the Railway Yard area.
Track work is ongoing & will continue to grow.
Our main project is completion of the 3 stages of the Gully Building. To date Stage 1 is Complete and funding for Stage 2 is well underway..
Ongoing fundraising continues for Rolling Stock Restoration & Groundworks for Railway Track.
Keep following our Facebook Page or checking here for further updates.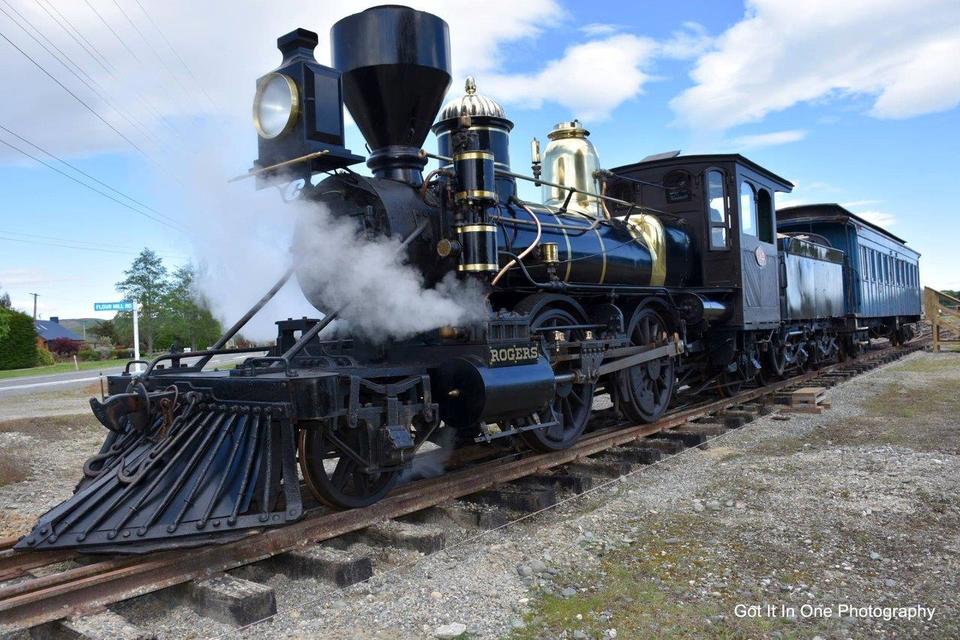 Additional Rogers K's
(K88, 94, 95, & 97 were all dumped at Branxholme near Invercargill)
K88 was retrieved in 1974 and is fully restored and operational at Plains Railway, Tinwald.
K94 has also been retrieved and is also at Plains Railway (unrestored).
K95 Some parts salvaged as spares for K88.