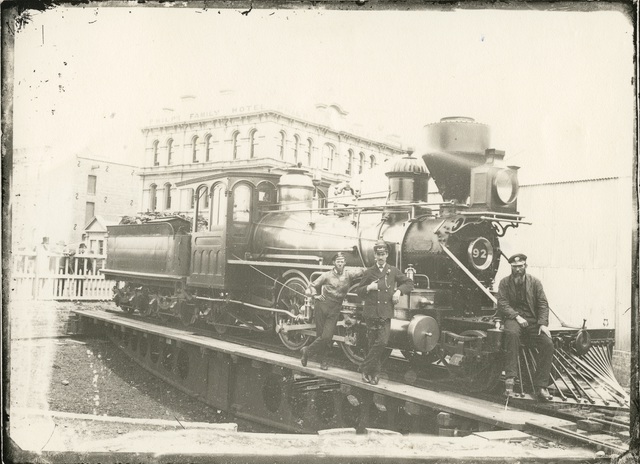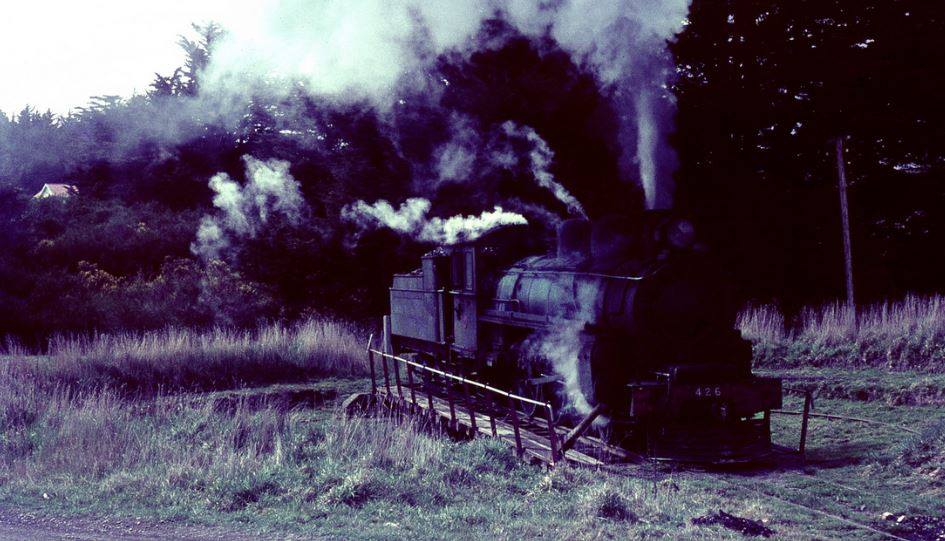 1968 - Heriot turntable. Photo - Chris Bradley.
Locomotive A426 built by A&G Price 1909. Withdrawn 1969.
Photo from a collection at West Otago Vintage Machinery Group
This turntable (possibly the only surviving original 50 foot Sellars type built in the 1870's USA has been lifted on to its new foundation. With a restored pivot bearing this turntable will become an important feature within the railway yard.
At the moment emphasis is being placed on completing the circular pit wall and ring rail system.
For progress photographs - view our Facebook page and click on Photo Albums - Turntable