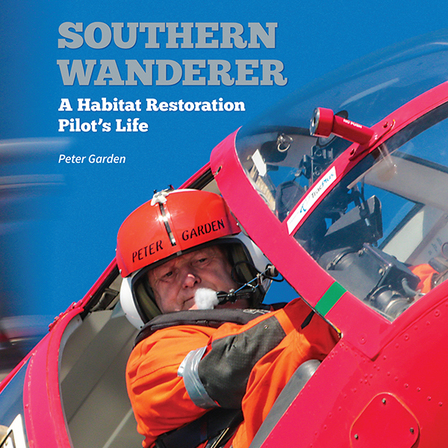 'Southern Wanderer' ' A Habitat Restoration Pilot's Life by Peter Garden
For decades helicopter pilot Peter Garden, born in Waikaia, has been part of some of the most ground-breaking bird rescue projects in the world. From helping to create rat-free havens in NZ, the Seychelles, Pacific Islands, Puerto Rico and Alaska, to a 12-year battle to rid sub-Antarctic South Georgia island of rodents where the songbirds are back ' this book is Peter's testament to the eco recovery within our grasp.
380 PAGES, COLOUR THROUGHOUT, 250X190MM.